Cheraw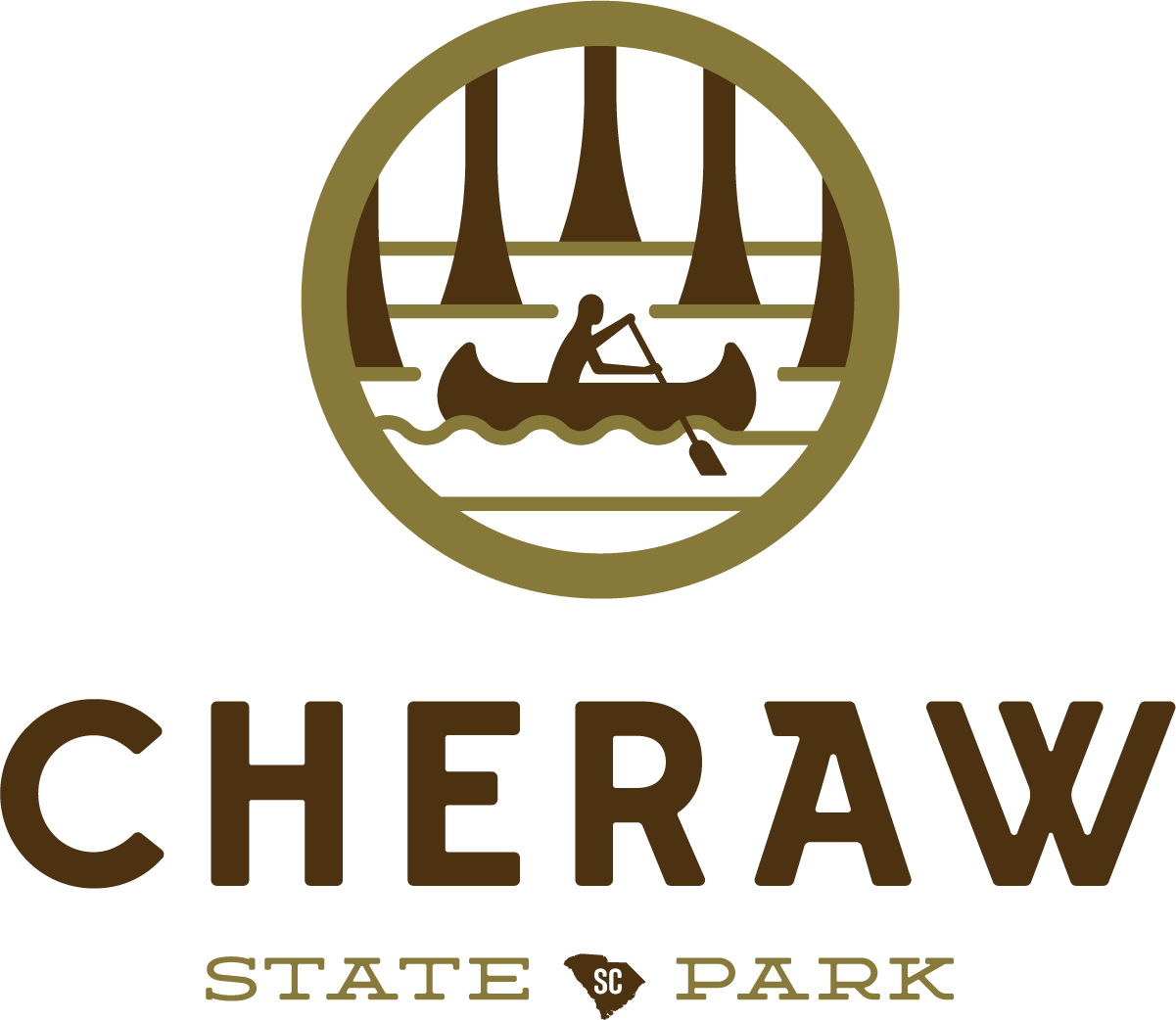 HOURS
Nov.-Feb. 7 a.m. - 6 p.m., daily; March, Sept. and Oct. 7 a.m. - 8 p.m., daily; Apr.-Aug. 7 a.m. - 9 p.m., daily
OFFICE
8:30 a.m. - 5 p.m. M-F, year round. March-Nov. 10 a.m. - 5 p.m., Sa-Su and Dec.-Feb. 11 a.m.- noon and 4 - 5 p.m., Sa-Su.


PETS
Pets are not allowed in or around cabins, cabin areas or other lodging facilities. Pets are allowed in most outdoor areas provided they are kept under physical restraint or on a leash not longer than six feet. Owners will be asked to remove noisy or dangerous pets or pets that threaten or harass wildlife.
Wifi Available
Cheraw State Park
Midlands
Frequently Asked Questions
How do I make a tee time for the golf course?
To make a tee time at Cheraw State Park Golf Course, call the pro shop at 1-800-868-9630.
What is the current condition of the golf course?
For up-to-date golf course conditions and information, contact the pro shop at 1-800-868-9630.
Is swimming allowed in Lake Juniper?
Swimming is permitted in the designated swimming area of Lake Juniper only. For more detailed information, please contact the park directly.
How big is Lake Juniper?
The lake is 360 acres and is approximately 2.5 miles long. It takes three to four hours to paddle from the boat landing to the head of the lake and back.
What type of fish are in the lake and where may I purchase a South Carolina fishing license?
Largemouth and smallmouth bass, crappie, bream, catfish and chain pickerel are in the lake. Fishing licenses may be purchased at Wal-Mart in the town of Cheraw, or any retail outlet in the state of South Carolina that sells fishing licenses.
Are private boats allowed on the lake?
Private boats with gasoline motors up to 10 hp are allowed on the lake. All hand-powered, personal watercraft such as canoes and kayaks are allowed. Please remember to adhere to all safety regulations while on the lake. Bring life jackets, paddles and whistles.
What are the prices for rental boats?
Boats are rented by the hour ($10/hour) or day ($30/day). Rental canoes seat two people, kayaks seat one or two people and jon boats seat up to four people.
What amenities are included in the cabins and are pets allowed?
The cabins are fully-furnished, one-bedroom units with two twin beds, one pull-down murphy bed in the living room and one futon sofa in the living room. The cabins have a full bathroom and kitchen, and all cooking and eating utensils are provided. The screened porch contains two rocking chairs and a gas grill and charcoal grill are located outside. Propane tanks are available for rent or you may bring your own. Pets are not allowed inside the cabins or cabin area.
May we bring our own golf cart or do you rent golf carts?
On the golf course, carts are rented to golfers only. Private golf carts are not permitted on the golf course. If you are staying the cabins or campground you may bring your own golf cart. You must be a licensed driver to operate the golf cart, and they cannot be driven after dark. You must have all permits as required by the SCDMV.
Are there any hiking or biking trails on the park?
The park has two hiking trails: a 2.5-mile and 4.5-mile trail. The 4.5-mile trail goes to the headwaters of the lake and is easy to moderate in difficulty. The biking trail is approximately 10 miles long and winds through a longleaf pine forest.
Where is the park's Ultimate Outsider stamp located?
Our Ultimate Outsider stamp is located at the information kiosk in front of the main office next to the flagpole. We also have stamps in the park office and pro shop.
Where can I find a list of state park rules and regulations?
You can find the South Carolina State Park rules and regulations, along with campground rules and regulations at this link.
For more general, statewide frequently asked questions, please click here.