Baker Creek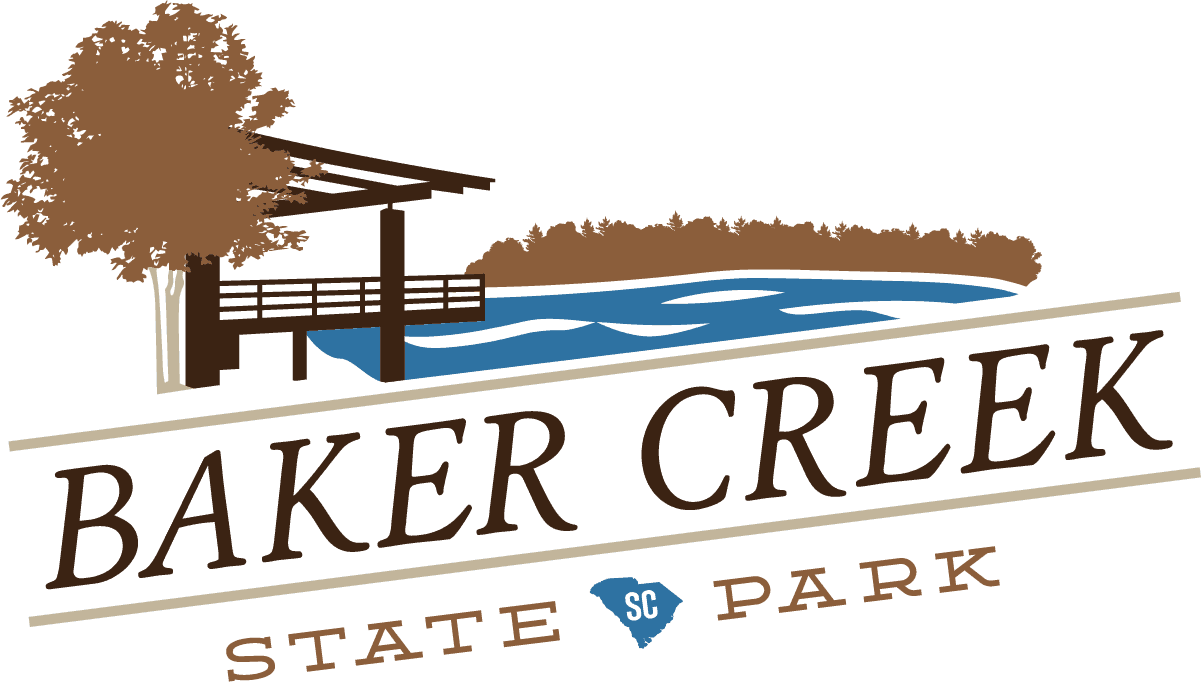 TRAVEL ADVISORY
Baker Creek State Park is open from March 1 until Sept. 30, annually.


HOURS
M-Su 6 am-6pm (extended to 9pm during Daylight Savings Time). The park is opened from March 1 - September 30 each year.
OFFICE
11am-noon, daily

ADMISSION
$2 adults; $1.25 U.S. seniors; age 15 & younger free



PETS
Pets are allowed in most outdoor areas provided they are kept under physical restraint or on a leash not longer than six feet. Owners will be asked to remove noisy or dangerous pets or pets that threaten or harass wildlife.
No Wifi Available
Baker Creek State Park
Midlands
Frequently Asked Questions
Is Baker Creek State Park open year round?
Baker Creek is operated as a seasonal park, and is open March 1 through Sept. 30 each year. Camping is available year round at Hamilton Branch State Park and Hickory Knob State Resort Park, located nearby.
What time is the gate locked at Baker Creek?
Our gate remains open and unlocked 24-hours a day throughout our season.
If I am camping, may I check in after 6 p.m.?
As long as you have a valid reservation, you may check in any time after 2 p.m. on the date your reservation begins.
What type of wildlife can be seen around the park?
Baker Creek is home to an abundance of wildlife including: gray squirrels, fox squirrels (black), skunks, several types of snakes, white-tailed deer, coyotes, bobcats, bald eagles, hawks, owls, rabbits and foxes.
What is the Pavilion and is it a rental facility?
The Pavilion is a large, covered, open-air shelter area overlooking the Little River Basin. The Pavilion may be used for weddings, receptions and as a gathering place for families and groups. It can be rented on a daily basis during the park's open season and is available from 8 a.m. to dusk, each day. Reservations for The Pavilion may be made online and by contacting the park.
Where is the park's Ultimate Outsider stamp located?
When the park is open, the Ultimate Outsider stamp is located on the information kiosk in the office parking lot. During our closed season, it is located on top of the sign next to the locked gates. "Stamp" is written on the outside of the box.

Where can I find a list of state park rules and regulations?
You can find the South Carolina State Park rules and regulations, along with campground rules and regulations at this link.
For more general, statewide frequently asked questions, please click here.