Paris Mountain
35°
Clear Sky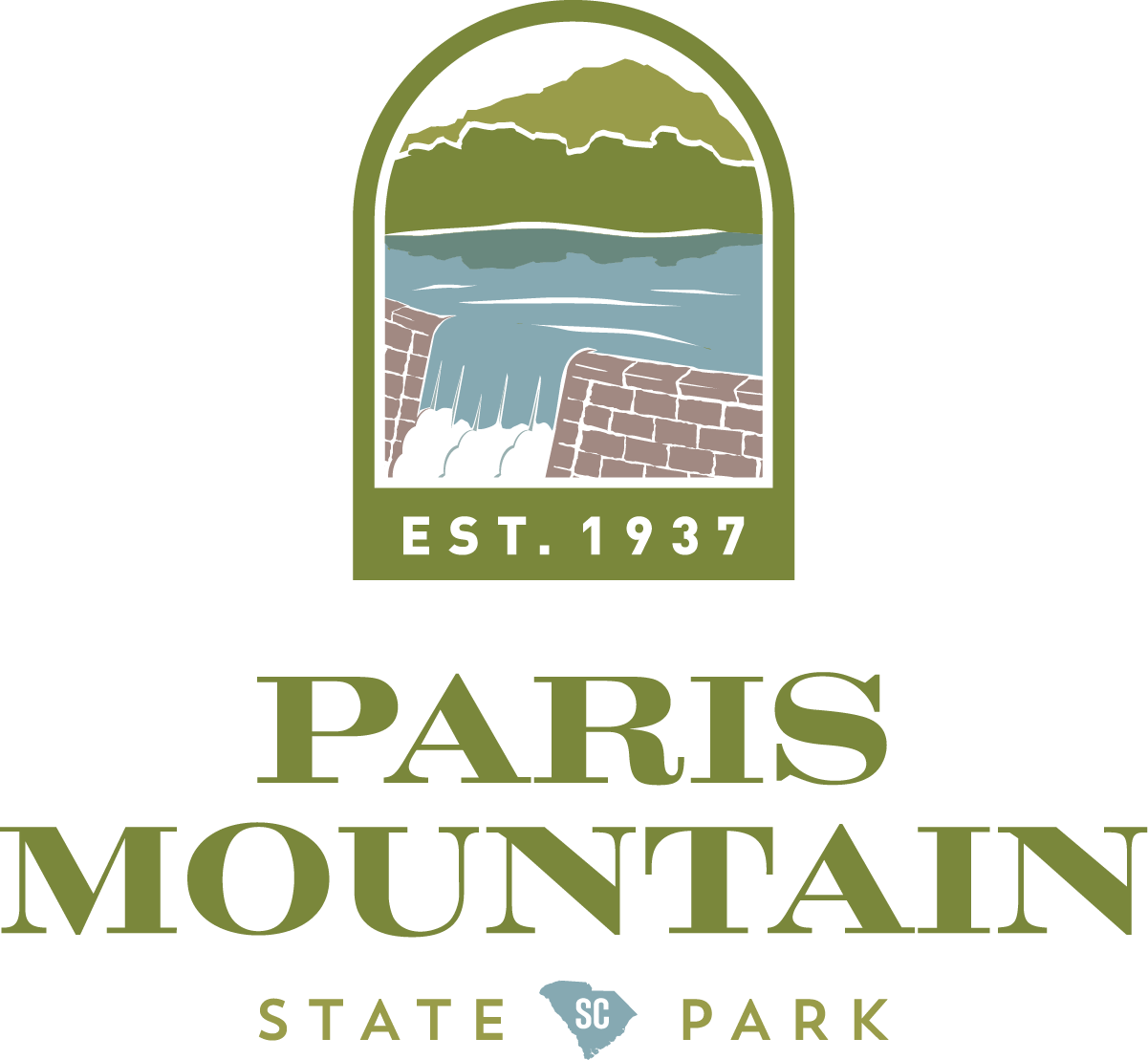 TRAVEL ADVISORY
The swimming area at Paris Mountain is CLOSED for the 2017 season.

HOURS
8am-9pm, daily, during daylight saving time. Winter hours: 8am-6pm, daily. Extended to 9pm on Tu.
OFFICE
9 a.m. - 5 p.m., F-M and 11 a.m. - 5 p.m., Tu-Th.
Winter office hours: F-M 9am - 5pm, Tu-Th 11am-noon and 4 - 5pm.

ADMISSION
$5 adults; $3.25 SC seniors (age 65 & older); $3/ child age 6-15; Free for children 5 and younger. This admission includes access to our designated swimming area when it is open.



PETS
Pets are not allowed in or around cabins, cabin areas or other lodging facilities. Pets are allowed in most outdoor areas provided they are kept under physical restraint or on a leash not longer than six feet. Owners will be asked to remove noisy or dangerous pets or pets that threaten or harass wildlife.
Wifi Available
BY THE NUMBERS
1
of 16 SC State Parks built by the Civilian Conservation Corps
1
monadnock  -- a mountain that rises up out of otherwise flat land -- Paris Mountain is a monadnock
15
miles of hiking and biking trails near downtown Greenville
4
park lakes -- Lake Placid, Mountain Lake, Buckhorn Lake and Reservoir #3 (also known as North Lake)
1
cool swimming area that is open during summer months
1
Park Center that explains the role of Paris Mountain in providing Greenville with water years ago
39
paved campsites, 13 of which offer tent pads
5
trailside camping sites
6
picnic shelters available for rent for picnics and other group gatherings
1540
acres of parkland near downtown Greenville for you to explore
Paris Mountain State Park
Mountains
Things To Do
Fishing Information: Enjoy fishing in the park's 8-acre Lake Placid for bass, bream and catfish. Reservoir #3 is a 15-acre lake located on the back side of the park. You must hike in two miles to access this lake. Bass, bream and catfish are stocked in this lake for fishing. A valid South Carolina fishing license is required.


Fishing: Yes
Freshwater Fishing: Yes
Boating and Boat Access: Private boats are not allowed in the park lake.


Canoe/Kayak Rentals: Canoe and kayak rentals are available weekends only in the spring and fall, from 11am-5pm, depending on weather and the availability of lifeguards. Canoes and kayaks are available from 11 a.m. - 5 p.m. Tu-F, and 11 a.m. - 6 p.m. Sa-Su through mid-August, weather permitting. Please check with the park before making final plans.


Pedal Boat Rentals: Pedal boats are available for rent on weekends only, in spring and fall from 11 a.m. - 5 p.m., depending on weather and the availability of lifeguards. Pedal boats are available for rent from 11 a.m. - 5 p.m. Tu-F, and 11 a.m. - 6 p.m. Sa-Su through mid-August. Please check with the park before making final plans.


Paddling: Yes
Wireless Internet Access: Wi-fi is available for guests of the park and is accessible from the Park Center where the park office is located. It is not accessible in the campground. There is also wi-fi available in the lodge at Camp Buckhorn. This wi-fi is only available for groups who rent the lodge.


Park Store/Gift Shop: A small gift shop is located in the Park Center. Tshirts, hats, stickers, water bottles and trail maps are available for sale.


Playground Equipment: Yes
Picnic Shelters: Yes
Swimming: Swimming is only permitted in the swimming area and is swim at your own risk. The swimming area is open 8:00 a.m. to 7:00 p.m. and is weather dependent. Please check with park staff before scheduling your visit. Swimming is not permitted anywhere else on the park.

All swimmers must wear appropriate swimwear. Swimming trunks for men and swimsuits for women. Special accommodations may be made for medical reasons. Please contact the park if you have any questions.


Bird Watching: Bird watching is a favorite past time on the park. Birders may see a variety of hawks, woodpeckers and owls in the evening, among others.


Geocaching: Geocaching is permitted. Several geocaches are located on the park. For more information visit the official geocaching website.


Biking: Yes
Other Facilities and Activities: PLEASE NOTE: Mountain bikes are not allowed in the park or on trails on Saturdays. We appreciate your cooperation.
Hiking Trails: There are 15 miles of hiking/biking trails on the park. The park does not allow biking on these trails on Saturdays.


Interpretive Trails: The Lake Placid Self-Interpretive Nature Trail is a 1.2-mile loop trail for hiking only.


Biking Trails: There are 15 miles of hiking/biking trails on the park. Biking is not allowed on any of the trails on Saturdays.

Download our trail map here.
Hiking: Yes