Paris Mountain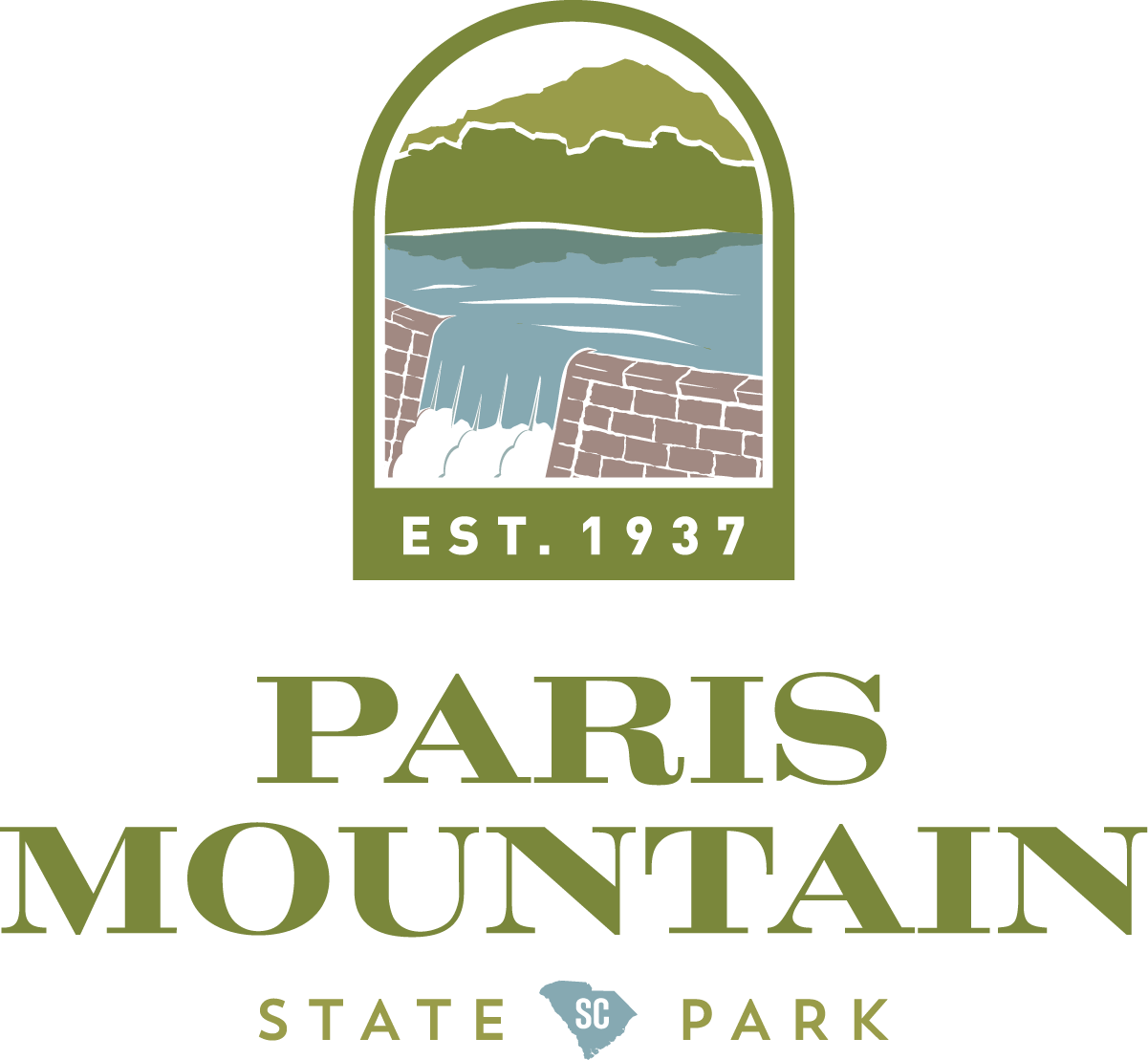 TRAVEL ADVISORY
The swimming area at Paris Mountain is CLOSED for the 2017 season.

HOURS
8am-9pm, daily, during daylight saving time. Winter hours: 8am-6pm, daily. Extended to 9pm on Tu.
OFFICE
9 a.m. - 5 p.m., F-M and 11 a.m. - 5 p.m., Tu-Th.
Winter office hours: F-M 9am - 5pm, Tu-Th 11am-noon and 4 - 5pm.

ADMISSION
$5 adults; $3.25 SC seniors (age 65 & older); $3/ child age 6-15; Free for children 5 and younger. This admission includes access to our designated swimming area when it is open.



PETS
Pets are not allowed in or around cabins, cabin areas or other lodging facilities. Pets are allowed in most outdoor areas provided they are kept under physical restraint or on a leash not longer than six feet. Owners will be asked to remove noisy or dangerous pets or pets that threaten or harass wildlife.
Wifi Available
Paris Mountain State Park
Mountains
Frequently Asked Questions
While camping at Paris Mountain, how do I get in and out of the Park after the gate is locked?
When you register on arrival, you will be given the gate code and its use will be explained.
Is wi-fi available at the park?
Wi-fi is available for guests of the park and is accessible from the Park Center where the park office is located. It is not accessible in the campground. There is also wi-fi available in the lodge at Camp Buckhorn. This wi-fi is only available for groups who rent the lodge.
Can I bring my personal watercraft?
At this time we do not allow personal watercraft on our lakes. We do have pedal boats, canoes and kayaks for rent at Lake Placid. Dates and times vary with the season and are posted on the website.
What is Camp Buckhorn and how can I rent it?
Camp Buckhorn is a group facility consisting of a lodge and 10 primitive cabins with a total sleeping capacity of 40. Reservations are for a two-night minimum and may only be made directly through the park at 864-244-5565.
May I have a wedding at Paris Mountain?
Yes – we have picnic shelters of varying capacity and also Camp Buckhorn.
What is Music in the Woods?
Music in the Woods is a series of free solar-powered concerts held in the Amphitheater on Saturday afternoons in Sept. and Oct. Local musicians play a variety of music in a family-friendly, smoke and alcohol-free environment. Visitors bring their picnic dinners, children and pets and an enjoyable time is had by all.
Where can I fish, what kind of fish are there, and do I need a fishing license?
You can fish in all our lakes for bass, bream and catfish. There is bank access all around Lake Placid with parking nearby , Mountain Lake is a short (3/4 mile) hike and Reservoir 3 is a 2 mile hike. A license is required for anyone 16 and older and may be obtained from the S.C. Department of Natural Resources. Click here to purchase a license.
Does Paris Mountain have trails and is mountain biking allowed?
We have 15 miles of shared use trails. Mountain biking is allowed every day except Saturday and the Park stays open on Tuesday evening in the Winter for those who like to mountain bike in the dark. A printable trail map is available from the website and the Park Center has a contour model of the Park with the trail system laid out. Park personnel can also offer advice.
Who is the park named for?
Richard Pearis was the first white settler in this area in the late 1700's. He built a trading post and grist mill on the Reedy River. The Cherokee Nation gave the land to his son George whose mother was a Cherokee. The spelling of the name changed several times over the ensuing years, finally becoming Paris.
What kind of wildlife is in the park?
There are a number of animals here – raccoons, squirrels, skunks, occasionally a deer, rarely a black bear, many varieties of birds (both land and water),and snakes (mostly non-venomous).
Where is the park's Ultimate Outsider stamp located?
Our Ultimate Outsider stamp is located on the bulletin board under the breezeway at the Park Center (stone bathhouse). There is also a stamp at the front desk.
Where can I find a list of state park rules and regulations?
You can find the South Carolina State Park rules and regulations, along with campground rules and regulations at this link.
For more general, statewide frequently asked questions, please click here.