Paris Mountain
48°
Clear Sky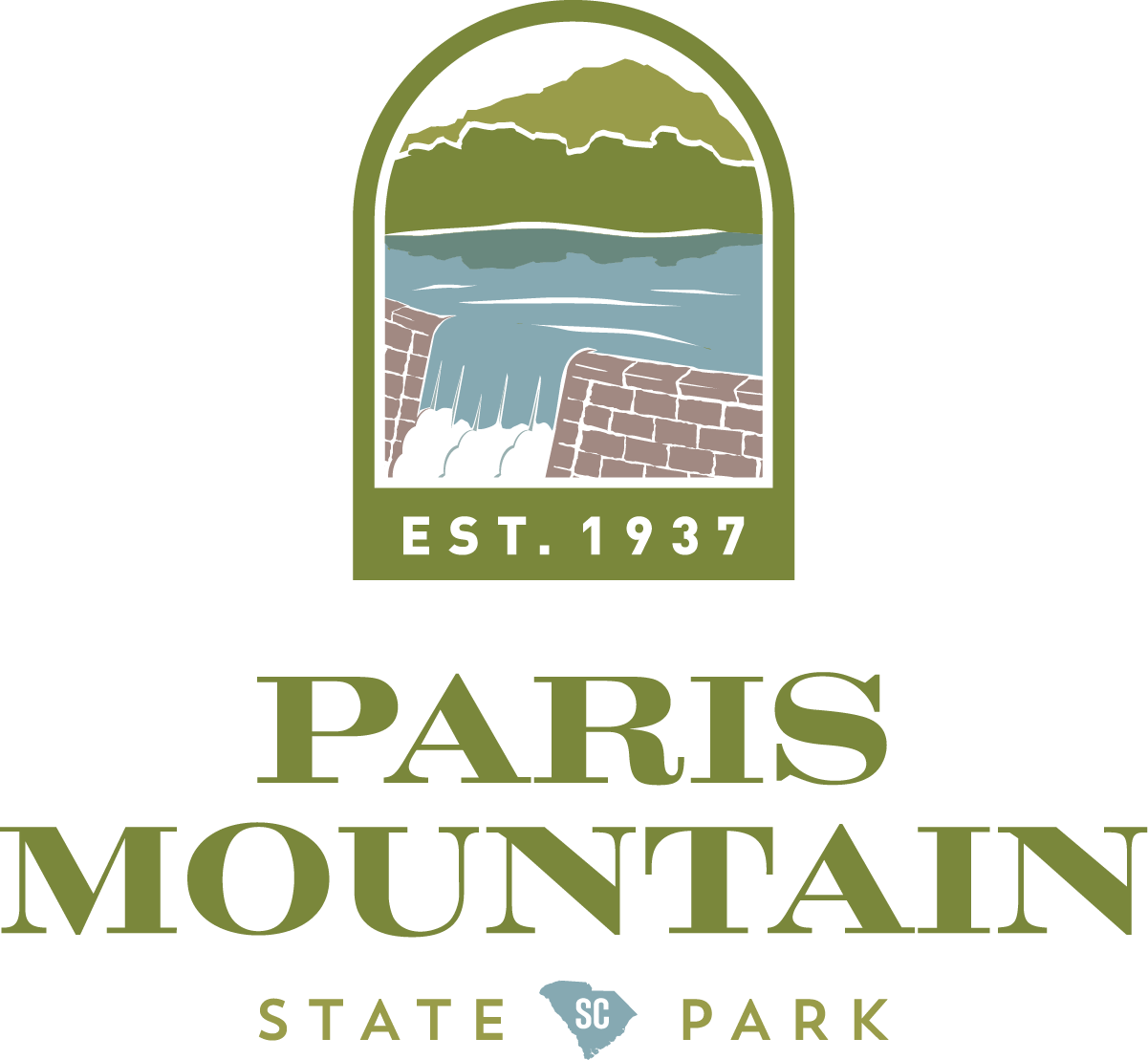 TRAVEL ADVISORY
The swimming area at Paris Mountain is CLOSED for the 2017 season.

HOURS
8am-9pm, daily, during daylight saving time. Winter hours: 8am-6pm, daily. Extended to 9pm on Tu.
OFFICE
9 a.m. - 5 p.m., F-M and 11 a.m. - 5 p.m., Tu-Th.
Winter office hours: F-M 9am - 5pm, Tu-Th 11am-noon and 4 - 5pm.

ADMISSION
$5 adults; $3.25 SC seniors (age 65 & older); $3/ child age 6-15; Free for children 5 and younger. This admission includes access to our designated swimming area when it is open.



PETS
Pets are not allowed in or around cabins, cabin areas or other lodging facilities. Pets are allowed in most outdoor areas provided they are kept under physical restraint or on a leash not longer than six feet. Owners will be asked to remove noisy or dangerous pets or pets that threaten or harass wildlife.
Wifi Available
BY THE NUMBERS
1
of 16 SC State Parks built by the Civilian Conservation Corps
1
monadnock  -- a mountain that rises up out of otherwise flat land -- Paris Mountain is a monadnock
15
miles of hiking and biking trails near downtown Greenville
4
park lakes -- Lake Placid, Mountain Lake, Buckhorn Lake and Reservoir #3 (also known as North Lake)
1
cool swimming area that is open during summer months
1
Park Center that explains the role of Paris Mountain in providing Greenville with water years ago
39
paved campsites, 13 of which offer tent pads
5
trailside camping sites
6
picnic shelters available for rent for picnics and other group gatherings
1540
acres of parkland near downtown Greenville for you to explore
Paris Mountain State Park
Mountains
Picnic Shelters
Picnic Shelter Information: Six picnic shelters are available for family or other group gatherings. Each shelter may be reserved for $27-52/day. If shelters are not reserved, guests may use on a first-come, first-served basis at no charge.

Note: Admission is not included in shelter price. Rates listed do not include applicable tax and nonrefundable reservation costs.


Shelter Reservations: To make a picnic shelter reservation, call toll-free 1-866-345-PARK (7275) or reserve online by clicking on the Park Reservation button located in the left-hand margin of this page.