Landsford Canal
74°
Clear Sky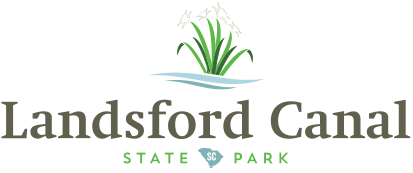 HOURS
Daylight until dark, daily.
OFFICE
11 a.m. - noon, daily

ADMISSION
$5/adult; $3.25/S.C. senior; $3/children 6-15, children under 6 free.


PETS
Pets are allowed in most outdoor areas provided they are kept under physical restraint or on a leash not longer than six feet. Owners will be asked to remove noisy or dangerous pets or pets that threaten or harass wildlife.
No Wifi Available
BY THE NUMBERS
1000s
of rocky shoals spider lilies that bloom from mid-May to mid-June in the Catawba River
1.5
mile Canal Trail where visitors can view the historic canal remains and rocky shoals spider lilies
1
picnic shelter near the Catawba River that is available for picnics and group gatherings
1
rustic, 1790 log cabin- home to the park store where you can buy unique Landsford Canal items
448
acres for you to explore filled with nature and history
6
months of eagle nesting season with the chance to see a bald eagle near their nest December- May
Landsford Canal State Park
Midlands
History & Interpretation
Programs and Guided Tours: Landsford Canal is a "DiscoverCarolina Site", which provides curriculum-based social studies and science education programs for South Carolina school children.

Seasonal guided canoe trips, nature hikes and self-guided history tours are offered at the park. Check the programs and events listing of this website or contact the park for more information.


Education Center: The Lockkeeper's House was relocated from Dearborne Island and restored for use as a museum.

The house includes exhibits and displays on South Carolina canals and is open by appointment.


Museum: The park museum is the restored Great Falls Canal lock keepers house. It includes pictorial displays of the canal and its history and background. Archaeology findings from the mill site, uncovered in the 1970's is also on display at the museum. It is open by appointment only. Please contact the park to schedule.


Burial Sites and Cemeteries: An old, stone-walled cemetery is located on adjacent property owned by the SC Dept. of Natural Resources. Please contact the park for more information.


Native American History: A Daughters of the American Revolution marker is located on the park and marks the area as a historic and prehistoric ford crossing, that Native Americans used to cross the river also.


Revolutionary War History: The Lands Ford crossing was also used during the Revolutionary War. Both British and American troops under Cornwallis and Sumter crossed here before and after pivotal battles. A historical marker is located on the park denoting this use.


Revolutionary War: Yes
Civil War History: Lands Ford was also documented as being used during the Civil War. Some of Sherman's troops crossed at this location.


National Historic Landmark: Yes
Designation: National Register
When & How PRT Acquired: In 1970 , 194 acres in Chester County were donated by Duke Power Company (now Duke Energy). In 1989, 44 adjoining acres were acquired by land trade. In 1998, 210 acres were purchased in Lancaster County from Crescent Resources.