Devils Fork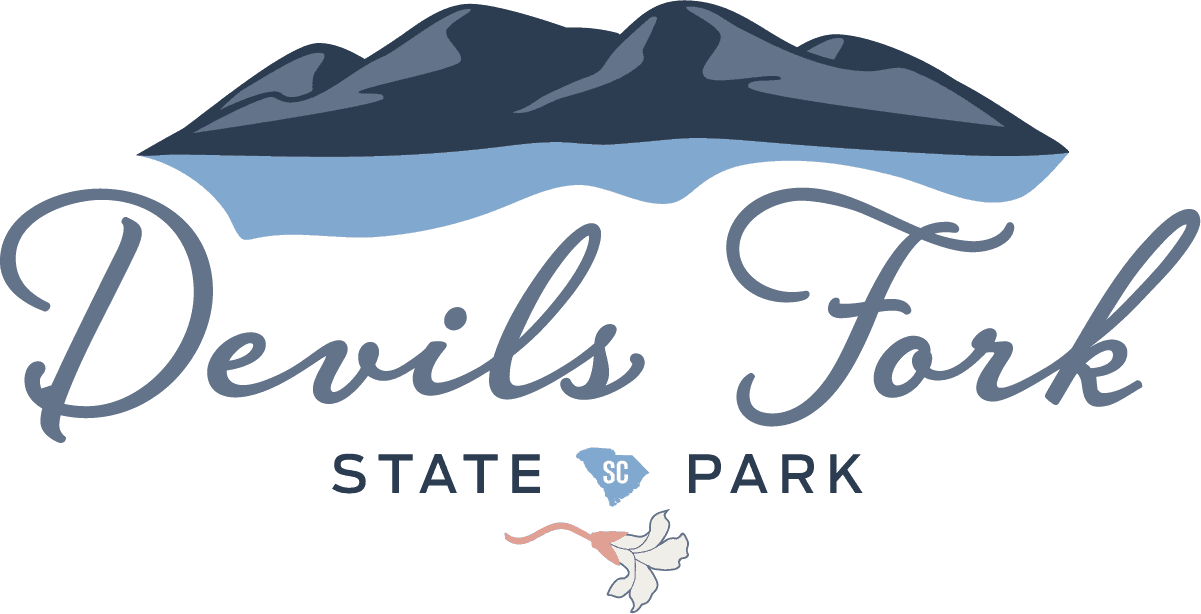 HOURS
Late spring to mid-fall, 7am-9pm, daily; late fall to mid-spring 7am-6pm, daily.
OFFICE
9am-5pm, daily.

ADMISSION
$5 adults; $3.25 SC seniors (age 65 & older); $3 children ages 6-15; ages 5 and under, free.


PETS
Pets are not allowed in the villas or the villa areas. Pets are allowed in most other outdoor areas provided they are kept under physical restraint or on a leash not longer than six feet.
Wifi Available
Devils Fork State Park
Mountains
Unique Features
Significant Features: The park is the only public access point for Lake Jocassee, a 7,500-acre reservoir lake.

It is also located in the middle of the Jocasee Gorges. Around Lake Jocassee (from the South Carolina/Georgia line eastward to Jones Gap State Park), a series of steep-sided gorges carrying surging mountain rivers and streams down to the Piedmont has cut the generally uniform sloping face of the Blue Ridge Escarpment. These gorges together are known as the Jocassee Gorges.


Wildflowers: The rare Oconee Bell blooms from mid-March to early April at the park. Colonies of the Oconee Bells blooming in their entire splendor can be seen along the Oconee Bell Trail. The Oconee Bell is a rare flower of the southern Appalachians found only in a few locations in the mountains of North Carolina, South Carolina and Georgia in moist woods along streams.

You can recognize the Oconee Bell by its white and yellow blossom with red stem and red-tinged leaves.


Waterfalls: There are several waterfalls on Lake Jocassee, all of which are ONLY accessible by boat. Please contact the park office for location information or to purchase a lake map.