Devils Fork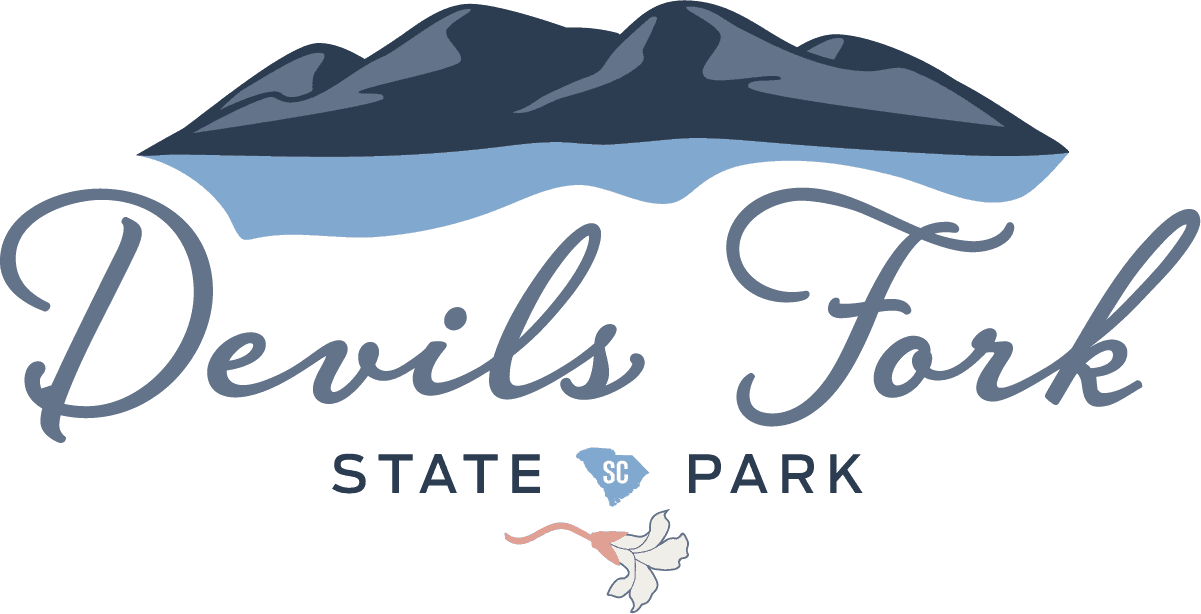 HOURS
Late spring to mid-fall, 7am-9pm, daily; late fall to mid-spring 7am-6pm, daily.
OFFICE
9am-5pm, daily.

ADMISSION
$5 adults; $3.25 SC seniors (age 65 & older); $3 children ages 6-15; ages 5 and under, free.


PETS
Pets are not allowed in the villas or the villa areas. Pets are allowed in most other outdoor areas provided they are kept under physical restraint or on a leash not longer than six feet.
Wifi Available
Devils Fork State Park
Mountains
Area Info
For more information on things to see and do in the area:

Area outfitters:
Driving Directions: From I-85 at the GA line: Take exit 1 to Hwy 11 for approx. 40 miles, turn left on Jocassee Lake Rd, and travel 3 mi.

From I-85 at the NC line: Travel south to Hwy 11 exit at Gaffney and proceed on Hwy 11 for approx. 90 miles, turn right on Jocassee Lk. Rd and travel 3 miles.

From I-26: Take exit 5 onto Hwy 11 to Campobello. Travel for approximately 60 mi. Turn rt. on Lake Jocassee Rd., and travel 3 mi.
Lake Location: Yes
Mountain Location: Yes
Counties: Oconee
Acreage: 622
Miles to Nearest Hospital: 24
Miles to Nearest Town: 5
Miles to Nearest Grocery Store: 18
Atlanta, GA: 140
Columbia, SC: 135
Florence, SC: 218
Greenville, SC: 36
Charlotte, NC: 128
Charleston, SC: 235
Raleigh, NC: 270
Augusta, GA: 135