Redcliffe Plantation
67°
Clear Sky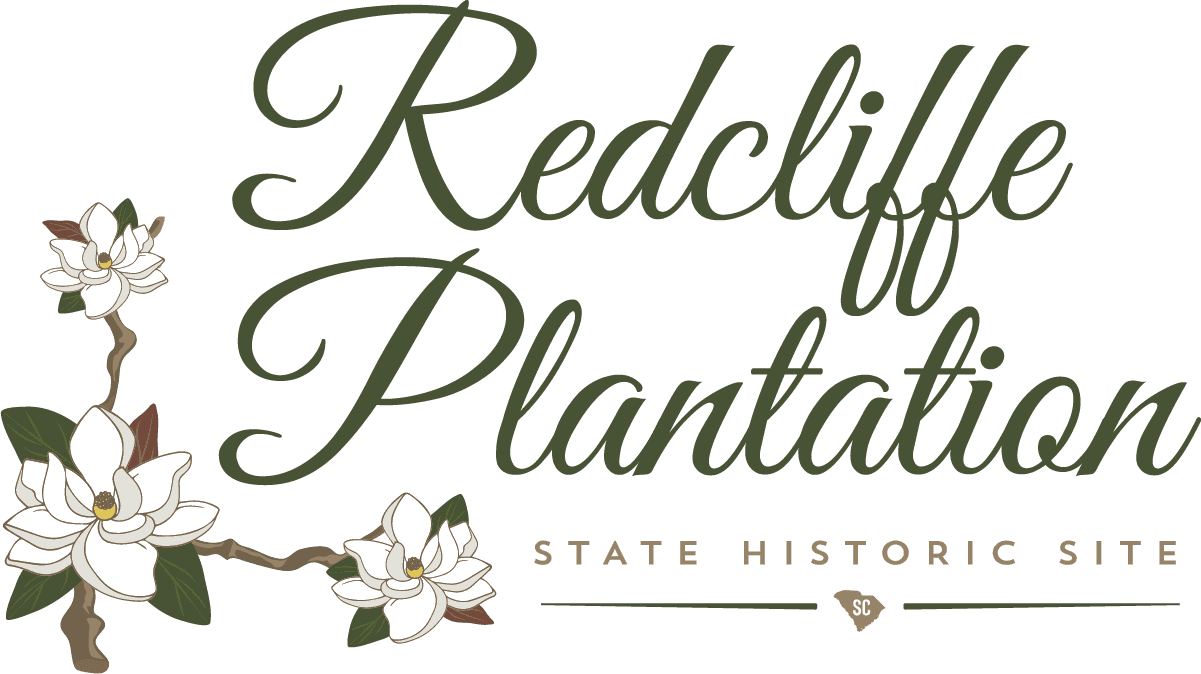 HOURS
Grounds: 9 a.m. - 6 p.m., daily
OFFICE
11 a.m. - noon, daily

ADMISSION
Park admission is free. House tours are $7.50 for adults, $5.00 for students (age 6-16) and SC Seniors, and children age 5 and under are free.

PETS
Pets are allowed in most outdoor areas provided they are kept under physical restraint or on a leash not longer than six feet.


No Wifi Available
BY THE NUMBERS
1
historic house museum with 4,000+ artifacts from 4 generations of the Hammond family from 1859-1975
2
historic circa 1857 slave cabins, used to interpret the history of generations of families enslaved at Redcliffe
1
expansive porch where you can sit and catch a breeze
1
magnolia lane, perfect for strolling through these old, magnificent magnolias
19
primary source documents, 26 historic images, 100s of stories in the Visitor Center Exhibit
3
daily house tours held each Thursday through Monday at  11am, 1pm and 3pm
1
small gift shop that gives you the chance to purchase a momento from Redcliffe Plantation
369
acres with a rich and complex history that underlies its beauty
Redcliffe Plantation State Historic Site
Midlands
Frequently Asked Questions
Do I need to make reservations to tour Redcliffe Plantation?
We encourage you to call ahead if you have a group of 10 or more participants. Often we suggest a morning tour/program that will be tailored specifically to your group's needs.
Is the Redcliffe Plantation home ADA accessible?
While the grounds are ADA accessible, the historic mansion is not. If you call ahead we will make every effort to have a park ranger meet with you on the ground floor of the historic mansion to discuss the significance of the site's history and provide informational materials.
Why was the original entrance closed?
In 2007 we made the decision to prohibit vehicle traffic along the original magnolia allee. The magnolias lining the allee were planted by Redcliffe's owner James Henry Hammond in 1860. After years of root impaction, the magnolias began to deteriorate rapidly. By removing vehicle traffic, we were able to open the lane as a walking path so that future visitors may have the opportunity to enjoy these majestic trees.
Are weddings allowed at Redcliffe?
Special events are permitted on the grounds of Redcliffe Plantation. Applications and guidelines, which specify use restrictions, may be obtained from the park manager. No events are permitted inside the historic mansion or on the grounds immediately adjacent to the historic structures.
Can I take photographs inside the mansion?
Yes, visitors touring the mansion may take photographs as long as they turn off their flash. Flash, as with any light source, may damage the artifacts inside the home over time.
What are your metal detection guidelines for State Parks and State Park properties?
Click here for a printable version of our guidelines concerning metal detector use on state parks and state park properties.
For more general, statewide frequently asked questions, please click here.