Redcliffe Plantation
67°
Clear Sky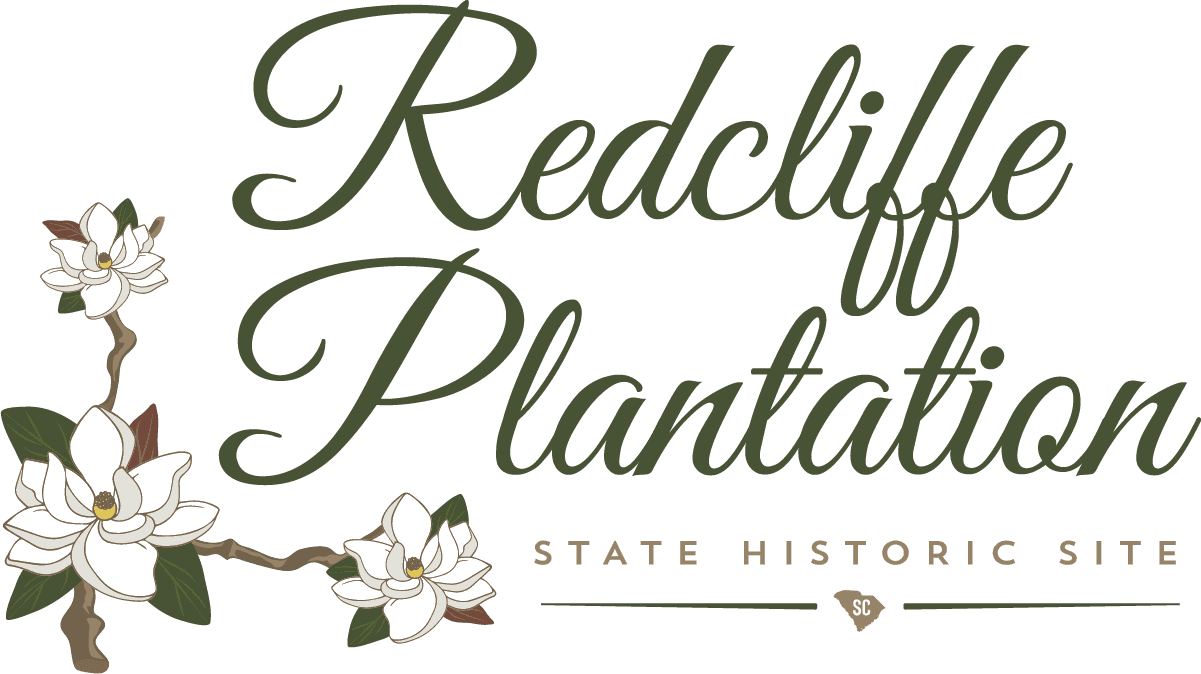 HOURS
Grounds: 9 a.m. - 6 p.m., daily
OFFICE
11 a.m. - noon, daily

ADMISSION
Park admission is free. House tours are $7.50 for adults, $5.00 for students (age 6-16) and SC Seniors, and children age 5 and under are free.

PETS
Pets are allowed in most outdoor areas provided they are kept under physical restraint or on a leash not longer than six feet.


No Wifi Available
BY THE NUMBERS
1
historic house museum with 4,000+ artifacts from 4 generations of the Hammond family from 1859-1975
2
historic circa 1857 slave cabins, used to interpret the history of generations of families enslaved at Redcliffe
1
expansive porch where you can sit and catch a breeze
1
magnolia lane, perfect for strolling through these old, magnificent magnolias
19
primary source documents, 26 historic images, 100s of stories in the Visitor Center Exhibit
3
daily house tours held each Thursday through Monday at  11am, 1pm and 3pm
1
small gift shop that gives you the chance to purchase a momento from Redcliffe Plantation
369
acres with a rich and complex history that underlies its beauty
Redcliffe Plantation State Historic Site
Midlands
**Our Ultimate Outsider stamp is located at the historic mansion on the side of the mansion closest to the stables.

Redcliffe Plantation, completed in 1859, was once the home of James Henry Hammond, three generations of his descendants, and numerous African-American families like the Henleys, Goodwins, & Wigfalls who worked at the site as slaves and later free men and women. Now one of the many historic plantations South Carolina has opened to the public, this site symbolizes the ambition, wealth and power of James Henry Hammond a successful cotton planter, congressman, governor and senator, who spent his life defending the southern plantation system and his status within it.

Just one of several historic plantations South Carolina is known for, Redcliffe provides a setting for exploring the experiences of the enslaved, as well as the larger institution of slavery and reflects the historical experiences and impact of the white and black families who lived and worked at the site. The extant slave quarters, mansion, and iconic lane of magnolia trees planted in 1860 serve to highlight the plantation's rich and varied history.

The South Carolina State Park Service preserves historic resources including artifacts, structures, and cultural landscape features that document the layers of history and the patterns of change at Redcliffe Plantation State Historic Site and other South Carolina State Historic Sites.

There are countless other South Carolina State Historic Sites to explore. Find another one of the finest plantation homes of the South at Rose Hill Plantation State Historic Site.