Hickory Knob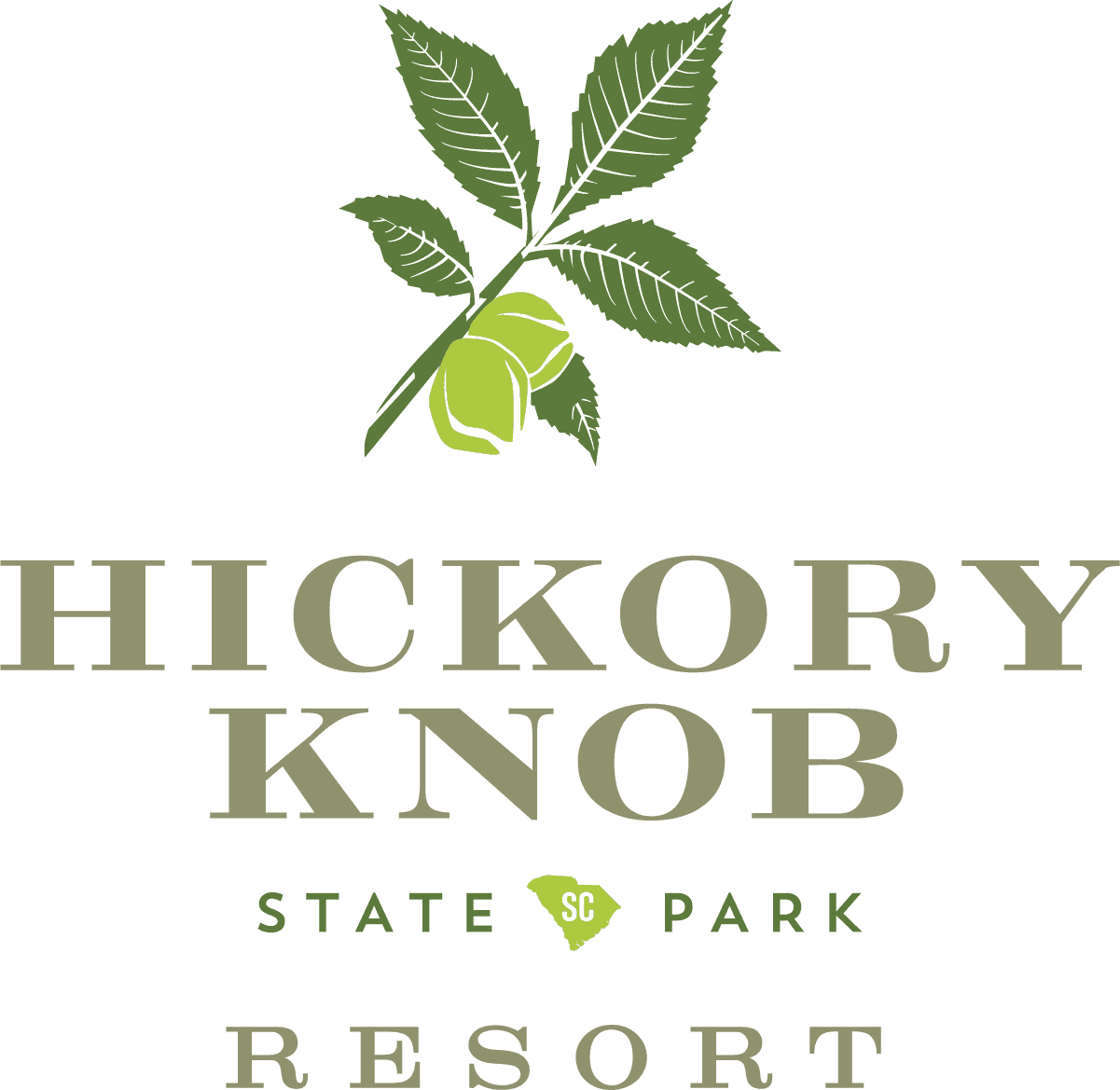 HOURS
Open 24 hours
OFFICE
7 a.m. - 11 p.m.


PETS
Pets are not allowed in the motel rooms, cabins or the cabin areas. Pets are allowed in most other outdoor areas provided they are kept under physical restraint or on a leash not longer than six feet. Owners will be asked to remove noisy or dangerous pets or pets that threaten or harass wildlife.
Wifi Available
Hickory Knob State Resort Park
Midlands
Frequently Asked Questions
When is the restaurant open?
Our restaurant is open year round except for Christmas day. Breakfast is served from 7 a.m. until 10 a.m., lunch is served from 11:30 a.m. until 1:30 p.m. (2 p.m. on Sunday) and dinner is served from 5:30 p.m. until 9 p.m.
What is included in the cabins at Hickory Knob?
Our cabins have 2 double beds in the bedroom. A full kitchen with a stove, refrigerator, microwave and coffee maker, we supply dishes and silverware for up to 6 people (no sharp knives). We also provide a limited amount of cookware (2 sauce pans, 1 dutch oven and a 10" skillet). If you have certain cooking utensils or cookware that you like to use you may want to bring it with you.
Do you have any picnic shelters available at your park?
No, all of our rental facilities are indoor.
Do you have a direct number to your golf pro shop?
Yes, our number for tee times and other golf information is 1-866-369-9331. You may also visit our golf course website for other details and info.
What are check in and check out times for lodge rooms and cabins?
Check in time for lodge rooms and cabins at Hickory Knob is 3 p.m. and check out time is 11 a.m. The park desk is staffed 24 hours per day.
Where is the park's Ultimate Outsider stamp located?
Our Ultimate Outsider stamp is located at the front desk in the park office and at the counter in the gift shop.
Where can I find a list of state park rules and regulations?
You can find the South Carolina State Park rules and regulations, along with campground rules and regulations at this link.
For more general, statewide frequently asked questions, please click here.