Charles Towne Landing
70°
Rain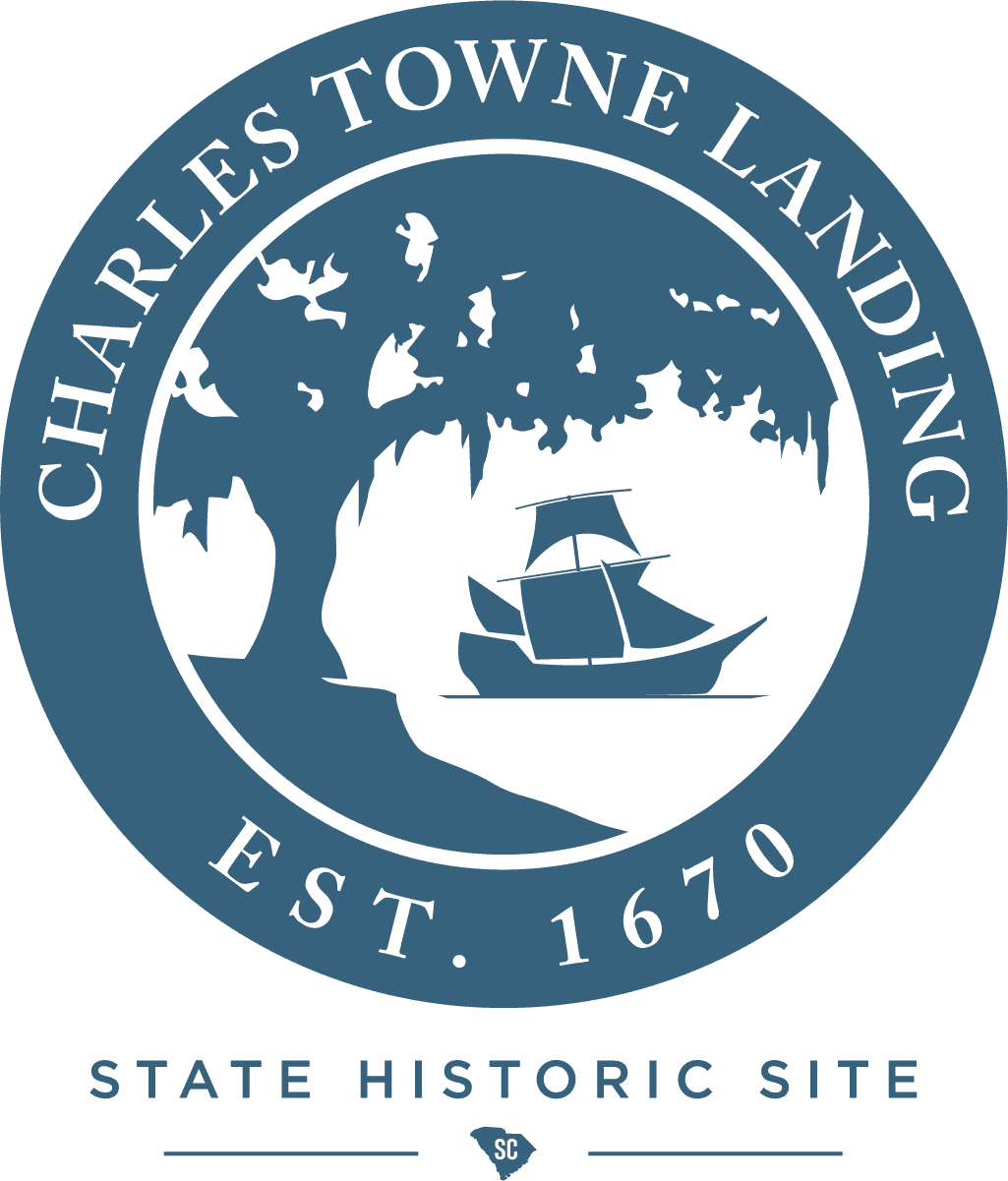 HOURS
9 a.m.- 5 p.m., daily
OFFICE
9 a.m. -5 p.m., daily

ADMISSION
$10/adult; $6.50/S.C. Senior; $6/youth age 6-15; Free for children 5 and younger.

PETS
Pets are allowed in most outdoor areas provided they are kept under physical restraint or on a leash not longer than six feet. Pets are not permitted in the Animal Forest.


Wifi Available
BY THE NUMBERS
1670
the year the first permanent European settlement in South Carolina was founded
1
of only a handful of original settlement sites that still exist in the United States
1
awesome 12-room exhibit hall with interactive exhbits
1
Adventure - a replica 17th-century trading vessel visitors can board and explore beneath the deck
1
Animal Forest - the only zoo in the Charleston area
1
majestic alley of oaks that will take your breath away
6
firable cannons that are fired on the 1st Saturday of each month
6
miles of trails for walking, biking and exploring
664
acres of beautiful lowcountry scenery for you to enjoy
Charles Towne Landing State Historic Site
Coast
Frequently Asked Questions
Is there a restaurant or snack bar located on the park?
There is not a restaurant on the park, but there is a vending area that offers typical vending-type items and microwavable, frozen options such as hamburgers and pizza slices. If you retain your admissions receipt, you are welcome to leave the park to eat and any of the restaurants nearby and return to the park to continue your same-day visit.
How many original settlers were there on the first ships that arrived and is there a list of the settlers names?
There were about 120 original settlers that arrived with the first fleet in 1670. This information may be found in a book entitled The Shaftesbury Papers, which is a collection of letters and other documents of Anthony Ashley Cooper, the Earle of Shaftesbury. He was one of the Carolina Proprietors. There is also a panel in the park's exhibit hall that has a listing of some of the original passengers on board the ship "Carolina."
Is the Legare-Waring House open for tours?
The Legare-Waring House is one of Charleston's premier wedding venues and is available for rent year round for evening weddings and other events. The park offers ranger-guided tours of the house and gardens on weekends during the months of Jan., Feb., July and Aug. Please contact the park directly for specific tour times.
How do I rent the Legare-Waring House or Founders Hall?
To rent Founders Hall or the Legare Waring House located at Charles Towne Landing State Historic Site, please call 843-852-2965. Visit this website for more information on both venues.
Does the Adventure ship sail?
While the Adventure ship can sail, we do not currently use it for that purpose. It is a floating exhibit that is permanently moored at the dock at Charles Towne Landing. It is moved at least once per year for maintenance purposes.
Does the park have a petting zoo?
The Animal Forest exhibit at Charles Towne Landing is a natural habitat zoo that contains species of animals that the first settlers in 1670 would have encountered in the Colony of Carolina. These animals are wild animals and are kept in fenced, safe enclosures. There is not a petting zoo at Charles Towne Landing.
What is the best way to tour the park? How long does it take?
The best way to tour Charles Towne Landing is to take a leisurely walk along the history trail after visiting the exhibit hall. You can add a self-guided audio tour to the history trail to obtain maximum benefit. While walking the history trail, take the first left to include the Animal Forest and then rejoin the history trail. If you include the animal forest with the history trail, the walk is a little over two miles. The history trail alone is 1.5 miles with beautiful scenery along the way. While the park can be enjoyed in as little as two hours, we recommend a minimum of three to four hours to enjoy everything the park has to offer.
Are bicycles available for rent at the park?
The park rents bicycles for $5/person/hour or $15/person/day. Visitors are also welcome to bring their own bicycles and enjoy the park's six miles of paved and natural trails. Bicycles are not permitted inside the Animal Forest and bike racks are available at several locations for bike parking.
Are picnic shelters available for rent?
There are no picnic shelters at Charles Towne Landing. The park has two picnic areas that are available free of charge on a first come, first-served basis. One area has 25 picnic tables and four grills and the second area has 10 picnic tables and twp grills. These areas are not reservable. For an indoor, climate-controlled conference or banquet venue, Founders Hall is available for rent.
What are your metal detection guidelines for State Parks and State Park properties?
Click here for a printable version of our guidelines concerning metal detector use on state parks and state park properties.
Are dogs allowed in the park?
Dogs are allowed in the park and are required to remain on a leash of no longer than six feet long at all times. Dogs are not permitted inside the Animal Forest. Please clean up after your pet and dispose of waste properly.
How much walking is involved at the park and do you have a tram?
Charles Towne Landing is a site that is intended to be viewed by a leisurely walk through the park. The minimum distance to be walked on any visit is 1.5 miles. Many visitors come to Charles Towne Landing to run and walk our numerous scenic trails. If all of the trails are walked once it would be approximately seven miles. For visitors who do not wish to or are not able to walk the entire site, we have a volunteer-operated shuttle available that picks up and drops off at three different locations within the park. The shuttle operates daily from 10 a.m.- 4 p.m.
Where is the park's Ultimate Outsider stamp located?
Our Ultimate Outsider stamp is located at the admission desk in the Visitor Center.
For more general, statewide frequently asked questions, please click here.