Barnwell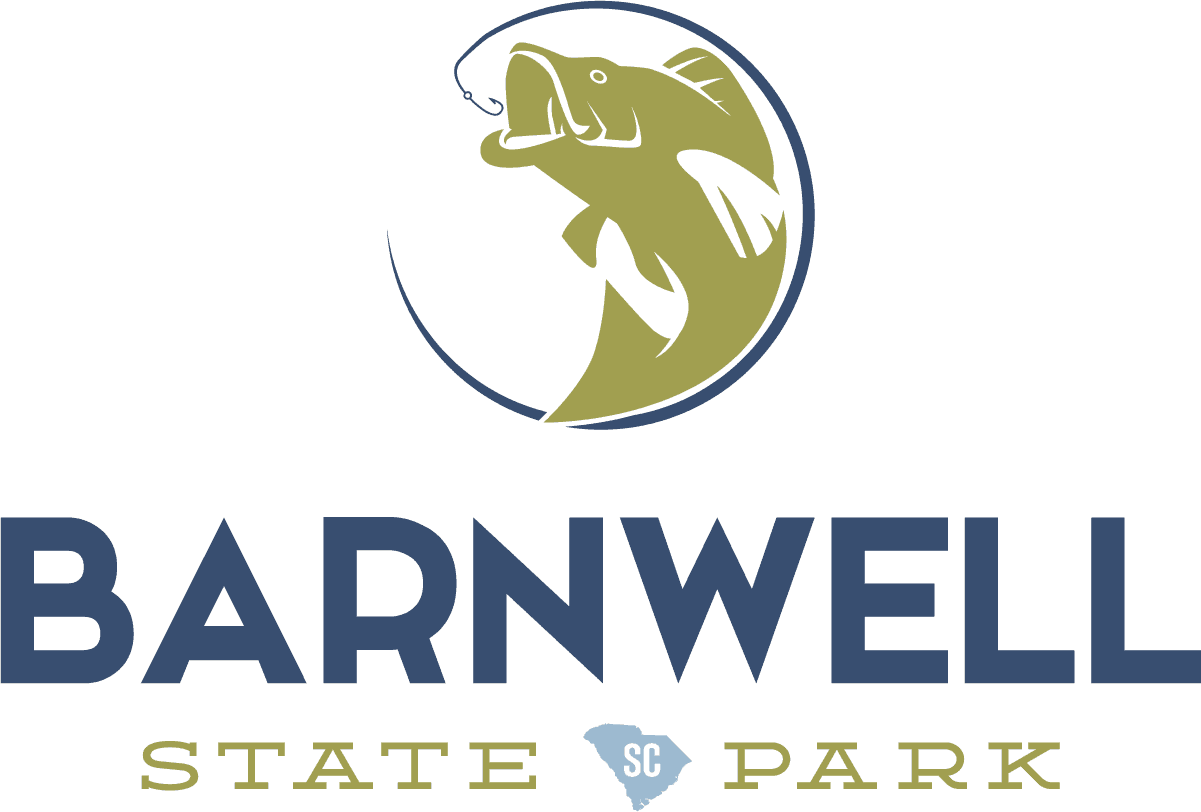 HOURS
M-Su 9 a.m. to dark, year round
OFFICE
11a.m.-noon & 4-5 p.m.


PETS
Pets are not allowed in or around cabins and other lodging facilities. Pets are allowed in most outdoor areas provided they are kept under physical restraint or on a leash not longer than six feet. Owners will be asked to remove noisy or dangerous pets or pets that threaten or harass wildlife.
Wifi Available
Barnwell State Park
Midlands
Frequently Asked Questions
Are jet skis or motorboats permitted in the park lakes?
We have two ponds on the park consisting of 18 and nine acres each. Neither pond is large enough to accommodate a boat ramp, and does not allow any motorized boats. You may launch your private boat as long as it can be carried from the parking lot to the ponds.
Are boats available for rent at Barnwell State Park?
Jon boats are available for rent at the park for $15/day or $5/hour. You may bring your own non-motorized boat as long as it can be carried from the parking area to the pond.
For what length of time can boats be rented?
Boats are available for rent from 9-5 each day. If you are staying in the campground, you may rent a boat for multiple days and have access to the boat for the entire time. Boats are prohibited on the lakes after dark.
Is swimming allowed in the park lakes?
Swimming is permitted in the summer months in a designated swimming area only. Please contact the park directly for more details.
How many people do the picnic shelters accommodate?
There are four shelters at the park that vary in size and can accommodate from 45 to 125 people. For more information, please contact the park directly.
How long is the nature trail?
Our nature trail is approximately 1.3 miles long and is best-suited for hiking. The trail has several different access points, providing the ability to make the hike shorter or longer depending on where the user begins.
Is there a cost to fish or enter Barnwell State Park?
Fishing and park entry is free at Barnwell State Park. The park also participates in the tackle loaner program, and loans out rods and reels to park visitors. If you are fishing, please make sure to bring your bait, tackle and a valid South Carolina fishing license.
Other than fishing, what activities does the park offer?
Barnwell State Park offers a playground, volleyball area, horseshoe pits, nature trail and loaner sports balls. The park also offers a picnic area with charcoal grills and scattered picnic tables for use by park visitors.
Where is the park's Ultimate Outsider stamp located?
Our Ultimate Outsider stamp is located in the comment box to the left of the park office door.
Where can I find a list of state park rules and regulations?
You can find the South Carolina State Park rules and regulations, along with campground rules and regulations at this link.
For more general, statewide frequently asked questions, please click here.