Rose Hill Plantation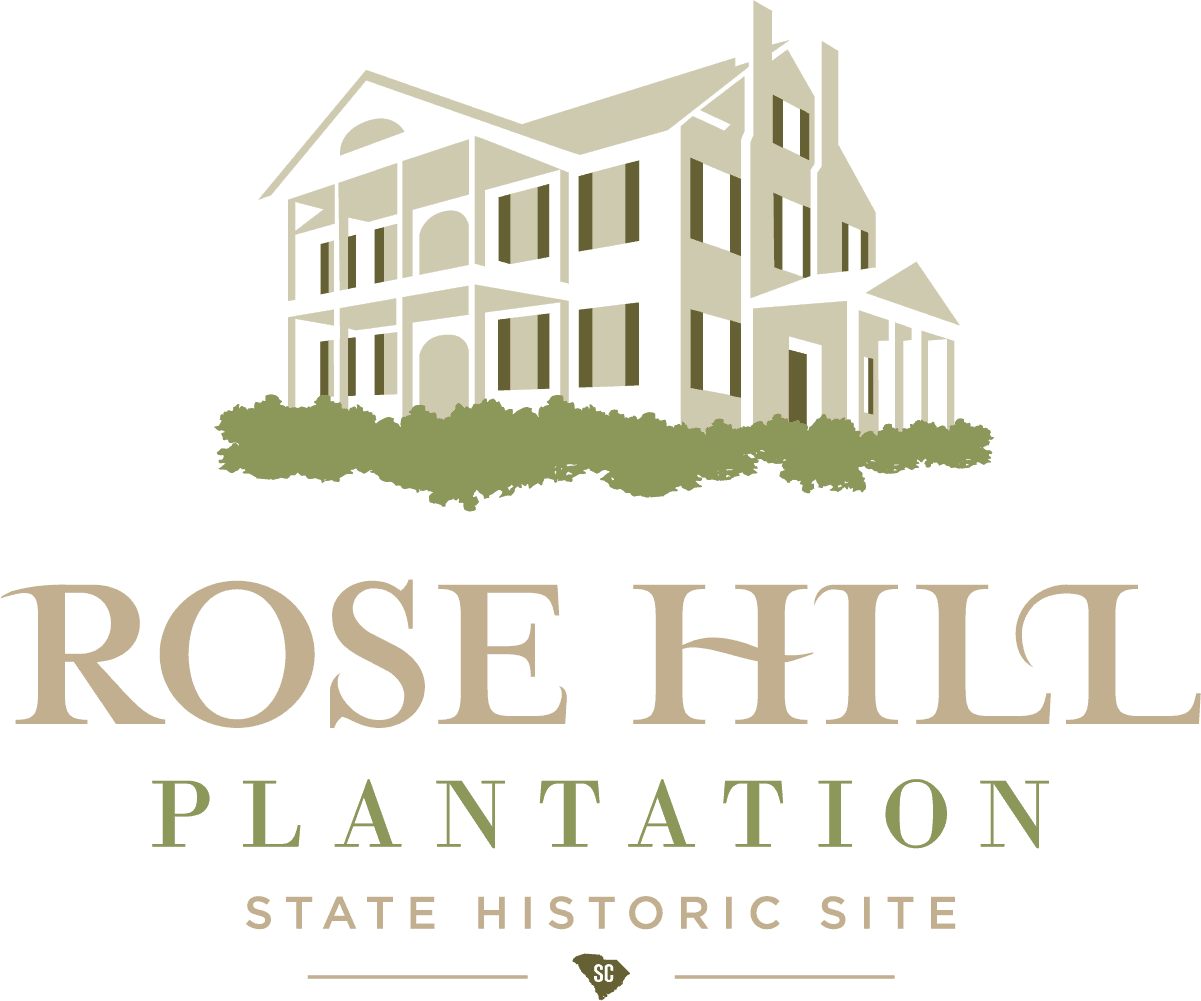 TRAVEL ADVISORY
There will be no 11:00 a.m. tour on Friday, September 21, 2018. We apologize for any inconvenience.


HOURS
Park grounds are open daily from 9 a.m. - 6 p.m. House museum tours are held: Apr.-Oct., daily at 11 a.m., 1 p.m. and 3 p.m. and Nov.-Mar. Thursday through Monday at 11 a.m., 1 p.m. and 3 p.m. The house is only accessible by guided tour. Tour times are subject to change; please call the park for further information.
OFFICE
Daily, 4 - 5 p.m.

ADMISSION
Grounds are free. House tours: $5 age 16+, $3 SC Senior, $4 age 6-15, children under 5 are free. Groups of 15 or more, please contact park to make reservation for house tour.



PETS
Pets are allowed in most outdoor areas provided they are kept under physical restraint or on a leash not longer than six feet.
No Wifi Available
Rose Hill Plantation State Historic Site
Midlands
**Our Ultimate Outsider stamp is located at the park kiosk near the parking area.
In the days following the election of President Abraham Lincoln, South Carolina Gov. William Henry Gist was characteristically blunt: "The only alternative left, in my judgment, is the secession of South Carolina from the Federal Union."

Today, Rose Hill Plantation State Historic Site stands as a fine example of plantation homes of the South, and its purpose is to interpret the life and legacy of the man history has come to know as the "Secession Governor."

The son of a Charleston merchant, William Henry Gist rose from modest beginnings to be elected governor of South Carolina in 1858. By then he had come to accept the belief that South Carolina could protect slavery only by withdrawing from the Union.

Today, visitors can tour one of the finest plantation homes of the South, walk the elegant grounds, admire its beautiful rose gardens and explore other original plantation buildings. The site also includes a short hiking trail down to the Tyger River.

Holiday programs and other special events are held at Rose Hill year-round, including weddings and receptions.

Don't miss the other historic plantations South Carolina has to offer!


BY THE NUMBERS
1
historic mansion – home of "Secession Governor" William Henry Gist family during the 1800s
1858
the year William Henry Gist became Governor of South Carolina
100
varieties of heirloom roses are thought to have been found at the aptly named Rose Hill
4
magnolia trees in the gardens at the front of the mansion and are thought to be nearly 200 years old
2.5
miles of hiking trails
1960
the year when the South Carolina State Park Service acquired the property
3
house tours daily Thursday- Monday at 11 a.m., 1 p.m. and 3 p.m.  Tour times are subject to change.
44
acres – although currently only 44 acres, the plantation once totaled nearly 2000 acres in the 1800s
1
visit that you'll never forget!