A Wild Discovery
Where in Charleston while strolling along a path can you see a puma, bison and bear (you know you want to say it) – oh my!? Would you have ever guessed you can find all of these animals and many more at the birthplace of South Carolina,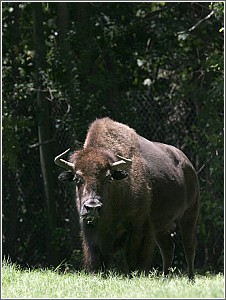 Charles Towne Landing State Historic Site?

The Animal Forest at Charles Towne Landing is home to a variety of species that inhabited Carolina at the time when this site was a newly settled English colony. Through informational signs along the paved trail, you are reminded of challenges faced by those pioneers, of daily life in a wild world, of predators and prey. No longer do we worry if wolves or pumas will kill our cattle. Nor can we see a herd of bison grazing in an abandoned "Indian field." But for a short time as you walk the trail, you can imagine life this way and how each of the animals in the zoo played a role in the lives of the colonists.

Charles Towne Landing's Animal Forest is unlike most zoos. While the animals are still the attraction, the tie to history is the lesson. A walk through the Animal Forest during your visit should not be a separate experience, but an integral part of the story of the first permanent European settlement in the colony of Carolina.

Animals that can be seen include puma, black bear, whitetail deer, wild turkey, otters, bison, pelicans and other marine birds, and more. It is truly a microcosm of the creatures that the colonists would have encountered when they established the colony.

We'd love to see you at Charles Towne Landing and hope you venture into the animal forest during your visit. Here are some tips to make your visit to the Animal Forest more enjoyable: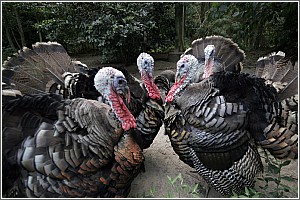 Come early in the day.
Wear comfortable shoes. The trail is 3/4 of a mile in length.
For young visitors, purchase an "Animal Time" activity book from the museum gift shop.
Ask a keeper what animal enrichment activities you can see while you are there.